Single Mom Adventures is my little space in this blog where I share new adventures tackled by yours truly, this Single Mom! Random activities, events, places, etc. to show that if I can do this solo - so can YOU!
In previous posts I've chatted about
seeing a movie
at the movie theater by myself, and even having my
first single Christmas
with my girls. This time, I headed to a group fitness class at my work gym, which I've never done before. All by myself - not even with a work buddy to attend with! I have a goal this month to try out every class at my work gym at least once so I know what they were about and PiYo was first up!
I'm lucky because I have an on-site gym at work where I can escape to during the work day. I've been a member since it opened but after getting hitched in 2013 and then pregnant (and giving birth in 2014), I haven't really been back ... but have been dishing out the $15 a month payment. Waste! Since I have a goal of getting healthier and exercising more, I am making it a point to get my butt to the gym at least 3x's a week!
Sooooo PiYo. PiYo is a BeachBody program and is a mix of yoga and pilates. It focuses on non-stop fluid movements that combine toning/sculpting of pilates and flexibility of yoga. The low-impact program burns fat but speed of the fluid movements.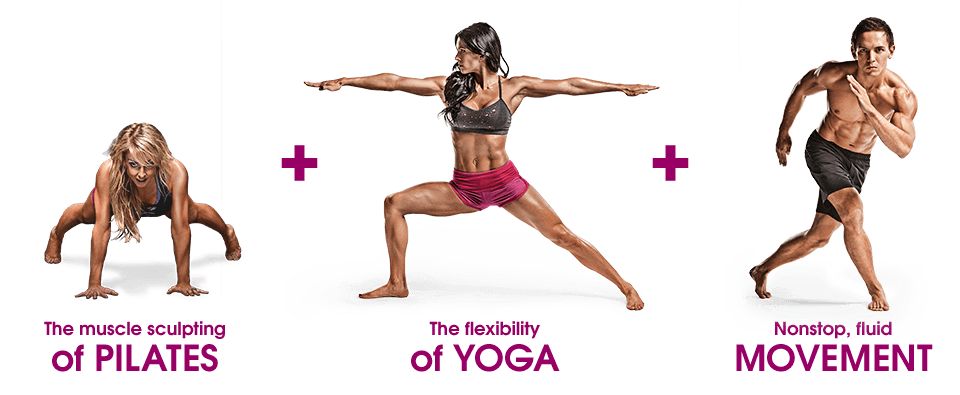 source
I'm a prenatal yoga flunkie. I tried it to help with my back issues and it did help - but I only went for like 3 weeks and stopped. Yoga is not my favorite work out and I don't really get it and it's boring for me. I'm more of a crank-up-the cardio, let's get moving type of gal. So the mix of this program with the fluid stretching movements of yoga, but the benefit of cardio with the sets that you do. I'm not going to lie though, it was hard. I am totally out of shape and at one point seriously contemplated walking straight out of that class. That was probably around the time I chugged my water bottle and then felt like I was going to faint ... then all my movements got super sluggish as I fake rested.
But! I stuck it out and did as much as I could and modified where I needed to. I might have looked as great as some of the yoga ladies in my class, but I finished the full 40 minute class sweaty and feeling good. And after my shower, I totally felt great. So I'm glad I went, and I would totally go back!
Next up is a TRX strength training class! I'm super nervous with that one since I basically have the strength of a baby!
Have you tried any new workouts this new year? How about any new adventures you're proud of?